We have thousands of sand, gravel, stone, and clay pits to provide you the best price for any product you need.

RockChain takes ownership of the material and verifies its specs, quality, and purity before it arrives at your site.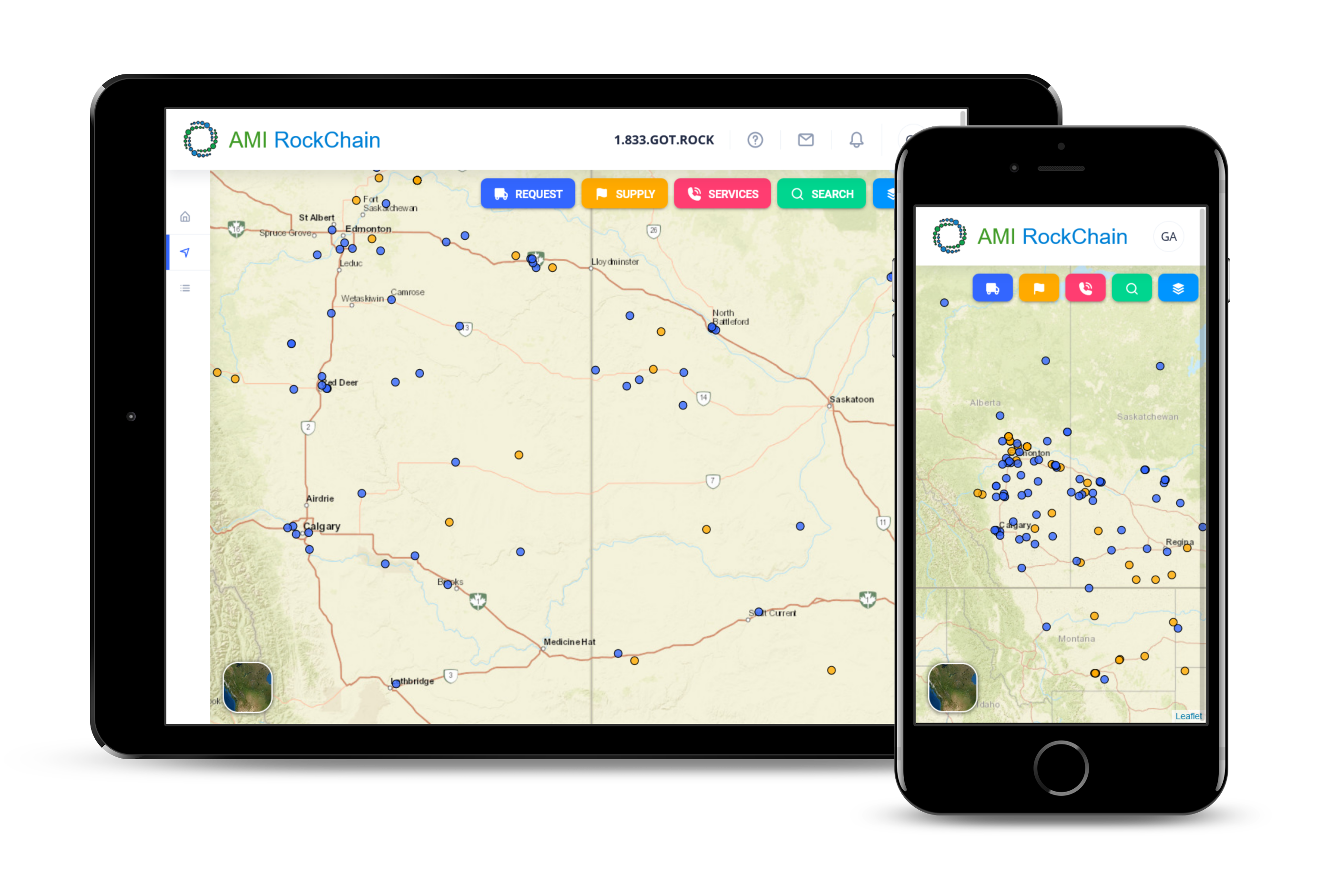 No App Required!
RockChain™ works natively in your laptop, phone or tablet browser with no app installation required.
Want to place an order?

Starting is as simple as
1, 2, 3
2. Request Material
Submit a request for sand, gravel, or other materials in as little as 2 minutes
3. Receive Your Quote
You can have your quote in as little as 24 hours and your order ready for delivery as soon as you approve the order